Northeastern University & ADVANCE Community Members Recognized in 50 Most Influential People of Color in Higher Education
Get Konnected honored 50 of the Most Influential People of Color in Higher Education. Ten were members of the ADVANCE Office of Faculty Development Community.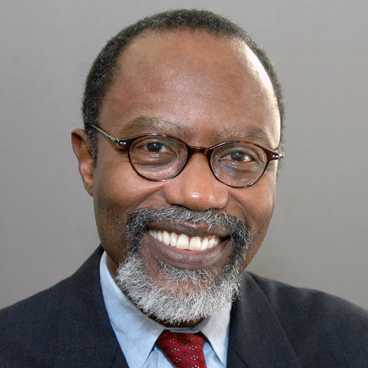 Phillip Clay, Chancellor Emeritus and Department Head at Massachusetts Institute of Technology
Professor Phillip L. Clay, PhD served as the Chancellor of the Massachusetts Institute of Technology from 2001 until 2011. Professor Clay is Chair of the Board of The Community Builders, Inc., one of the nation's largest nonprofit developers of affordable housing. He serves as a member of ADVANCE's Northeast Faculty Leadership Program Oversight Committee.
Ted Landsmark, Distinguished Professor of Public Policy and Urban Affairs at Northeastern University
As Mayor Martin J. Walsh's first appointment to the Boston Planning and Development Agency's Board of Directors, Ted Landsmark has brought to the board a wealth of expertise in architecture, urban design, civic leadership, architectural and construction law, and community advocacy.
Ted has been a facilitator at several of ADVANCE's Faculty Friday events.
Nima Eshghi, Assistant Dean at the Center of Co-op and Career Development at Northeastern University
She previously served as an attorney advisor in the Bernard Koteen Office of Public Interest Advising at Harvard Law School and as a staff attorney and clinical instructor in the Wilmer Hale Legal Services Center at Harvard, where she handled a large caseload of families living with HIV/AIDS.
James Hackney, Dean and Professor of Law at Northeastern University
Dean Hackney managed the president's staff and worked closely with his top leadership team to devise university strategy. He was deeply involved in developing Northeastern 2025, the university's new academic plan. He also co-chairs the Presidential Council on Diversity and Inclusion.
Stacy Blake-Beard, Professor Emerita at Simmons University
In addition to her organizational leadership consulting practice, she has held a number of leadership roles, serving as the 2016-2019 Deloitte Ellen Gabriel Chair of Women and Leadership at the Simmons College School of Business, where she teaches organizational leadership. She is Faculty Affiliate at the Center for Gender in Organizations at Simmons and Visiting Faculty at the Indian School of Business in Hyderabad, India.
She has spoken at multiple of Northeastern's Women of Color in the Academy conferences and served a co-facilitator for the Northeast Faculty Leadership Program.
Margaret Burnham, University Distinguished Professor of Law at Northeastern University
Professor Burnham joined the Northeastern University School of Law faculty in 2002. She is the founder of the School of Law's Civil Rights and Restorative Justice Project (CRRJ), which conducts research and supports policy initiatives on anti-civil rights violence in the United States and other miscarriages of justice during the period 1930-1970.
Patricia Williams, University Distinguished Professor of Law and Humanities at Northeastern University
Professor Williams, one of the most provocative intellectuals in American law and a pioneer of both the law and literature and critical race theory movements in American legal theory, holds a joint appointment between the School of Law and the Department of Philosophy and Religion in the College of Social Sciences and Humanities. She is also director of Law, Technology and Ethics Initiatives in the School of Law and the College of Social Sciences and Humanities.
Joyya Smith, Vice President for Diversity, Access, and Inclusion at Suffolk University
Joyya P. Smith was named vice president for diversity, access & inclusion, in September 2017. Smith continues to provide leadership to the Center for Academic Access & Opportunity, including overseeing the Ronald E. McNair post-baccalaureate achievement program, the Upward Bound program, and the Veterans Upward Bound program.
Joyya serves on the Women of Color in the Academy Conference Boston-Wide Planning Committee.
Paula Johnson, President at Wellesley College
Paula A. Johnson is the 14th president of Wellesley College. She is an innovator recognized globally for advancing, promoting, and defending the education, health, and well-being of women. President Johnson has dedicated her scientific and medical career to furthering our knowledge of the biological differences between women and men.
Paula Johnson is the 2021 Keynote Speaker for the Fifth Annual Women of Color in the Academy Conference. The 2021 theme is Rebirth, Renewal, and the Rise of Our Power.
Crystal Williams, Vice President and Associate Provost for Community and Inclusion at Boston University
Crystal provides leadership, vision, management, and strategic direction for initiatives that support the development of strong communities of faculty, staff, and students, and that promote diversity, equity, and inclusion within BU's 17 schools and colleges. She works closely and collaboratively with academic and administrative leaders on efforts to build the excellence of BU's faculty and academic appointees, to nurture a positive campus climate, and to enhance diversity within the academic program.
Crystal serves on the Women of Color in the Academy Conference Boston-Wide Planning Committee.